Vintage Columbia 5th Avenue Gold + Mother of Pearl Abalone Shell Checkered Compact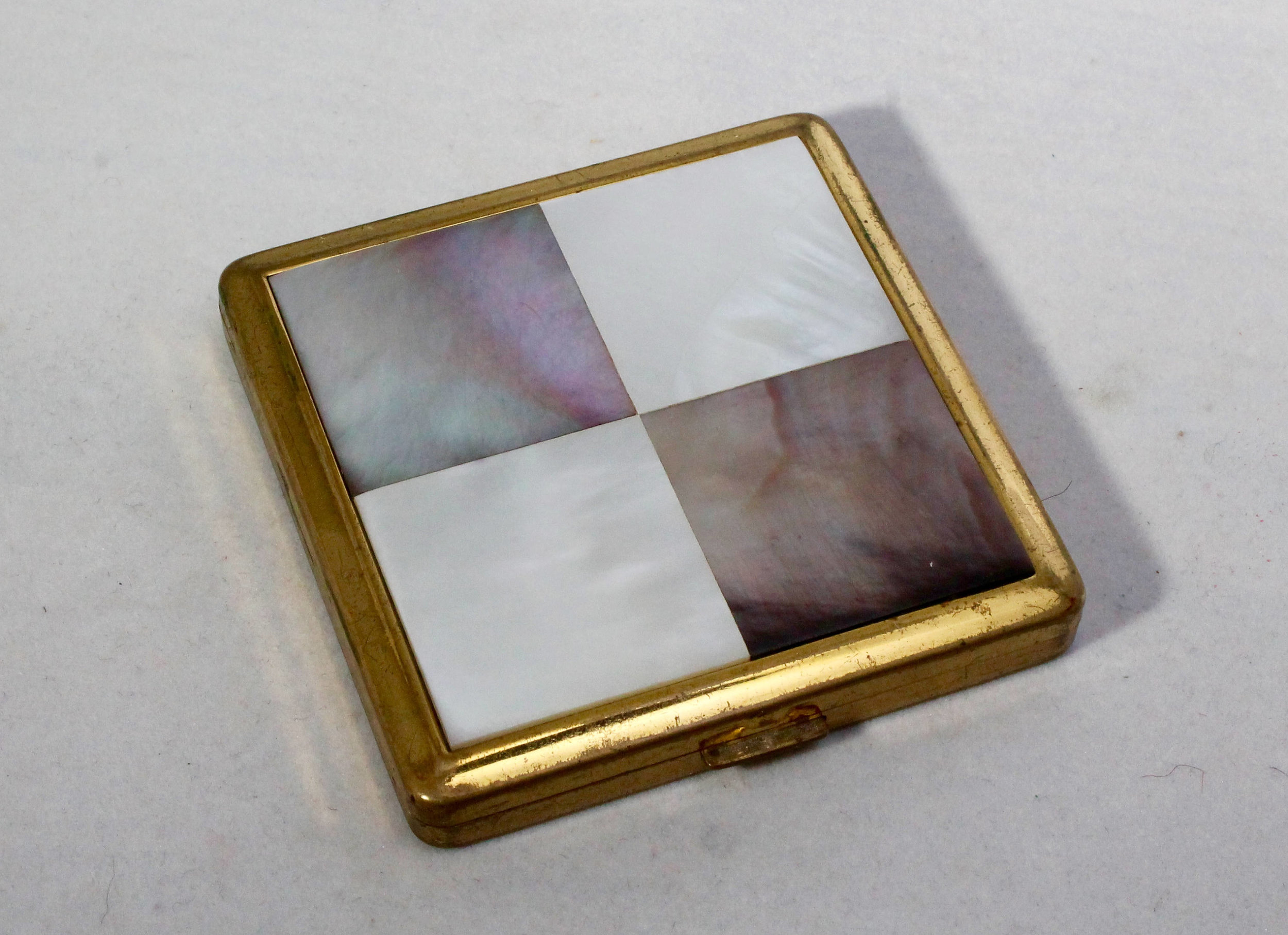 Vintage Columbia 5th Avenue Gold + Mother of Pearl Abalone Shell Checkered Compact
An amazing 1950's mirrored makeup compact manufactured by Columbia 5th Avenue. This compact features a genuine two-toned Mother of Pearl checkered top with a compartment for powder and a black enamel back. Makeup not included.

Dimensions:
2.5" x 2.5"

Condition: Decent
Used with powder residue; crack in mother of pearl face; scuffs on enamel back

*International Shipping Available upon request!"